1. FOLD THE LEG DOWN TO ACCESS THE HOLE.
2. PLACE THE SPRING INTO THE HOLE.
3. CLOSE THE LEG, MAKING SURE THE SPRING STAYS IN THE HOLE.
4. INSERT THE RELEASE PIN INTO THE HOLE, THROUGH THE SPRING. PUSH IT ALL THE WAY THROUGH SO THE END OF THE PIN COMES OUT THE OTHER SIDE AND YOU CAN SEE THE SMALL HOLE THAT THE PULL RING WILL GO THROUGH.
5. THREAD THE RING THROUGH THE HOLE, MAKING SURE TO COMPLETELY CAPTURE BOTH SPIRALS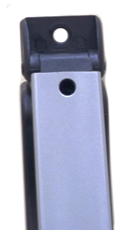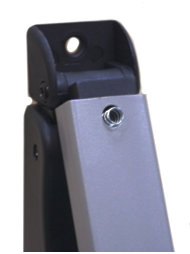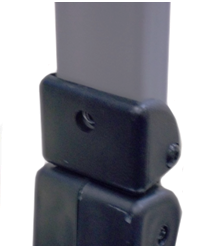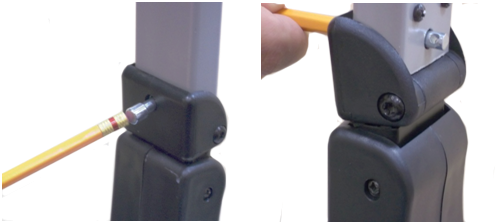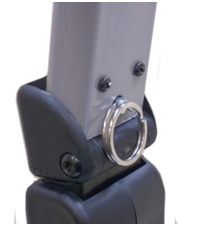 Home