1. Unfold the walker by swinging out both sides of the walker until the sides lock into place.
2. Each leg has to be adjusted to the desired height. Push in the locking pin on the leg and twist the leg slightly. Slide the leg to the desired height and twist the leg back to engage the locking pin. Repeat this procedure for the remaining three legs. The walker is now ready to use.
3. To apply the brakes when using the walker, pull up on both loop brake handles. By releasing both loop brake handles the brakes will be released.
4. To use the seat on the walkers both loop brakes must be locked. Push both loop brake handles down to lock the loop brakes.
5. To use the seat flip it down. The seat must rest on the lower tube of the side frames of the walker. Reverse this procedure to use as a walker.
6. To lock the swivel wheels pull up on the swivel locking pin and turn 90'.
7. Turn the wheel to engage the locking pin. Make sure the swivel wheel is in the correct position. To unlock the swivel wheels repeat step seven.
8. Push the blue release lever in either direction and fold the side in. Repeat for the other side. To fold the walker the seat must be in the up position.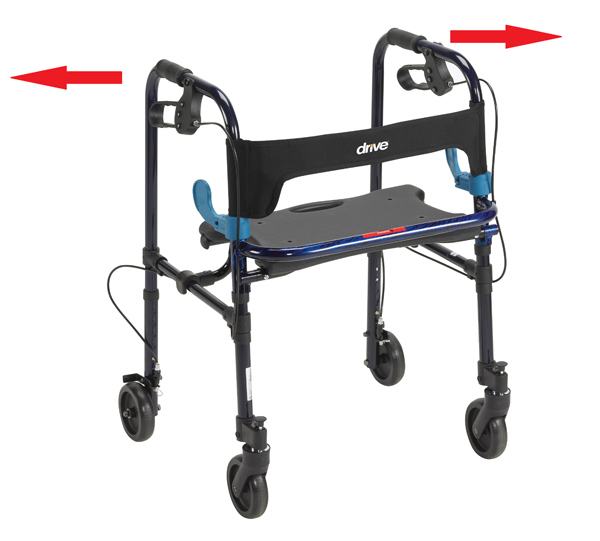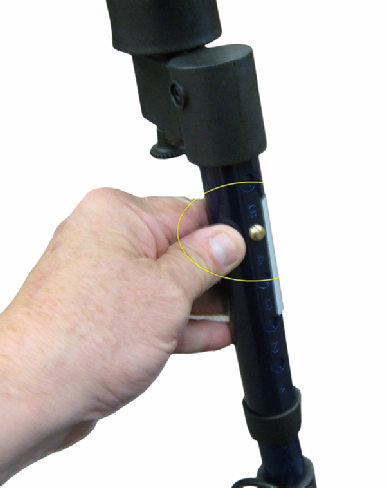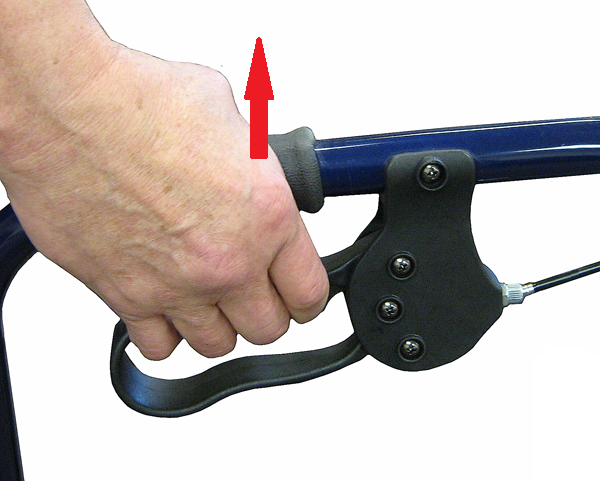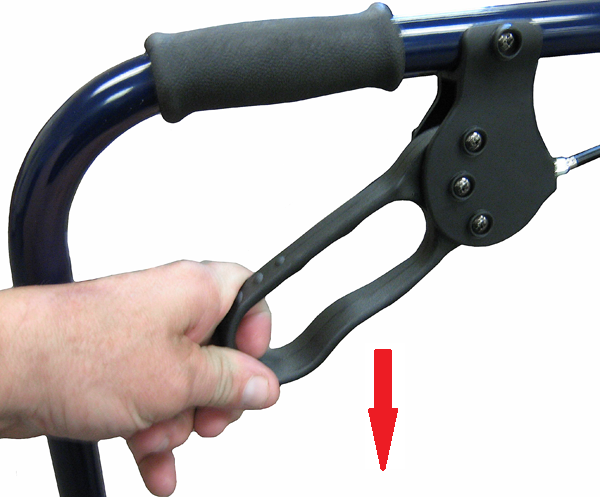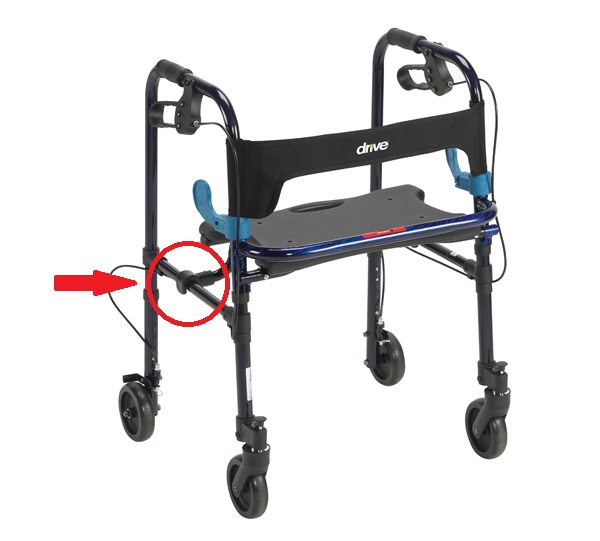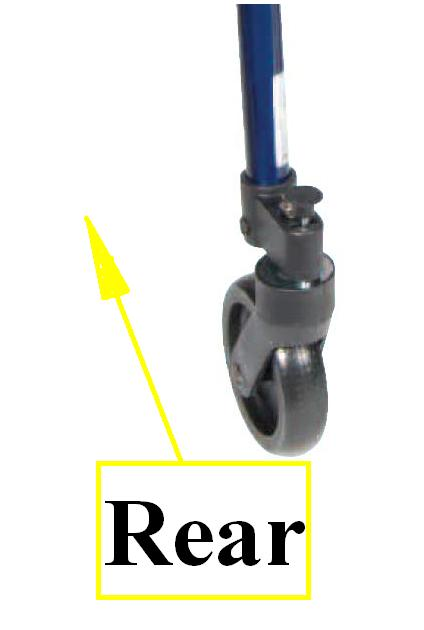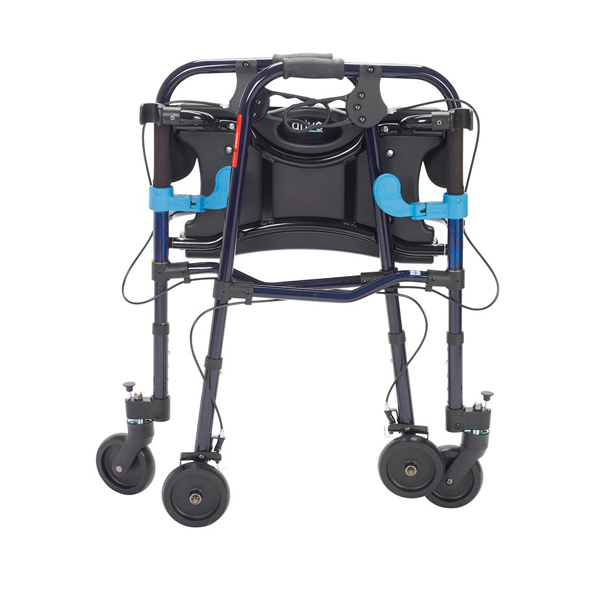 Home