1. Open the walker.
2. Install the top clips of both tray mounting brackets on the walker above the upper cross support tube. The top clips are the ones by the end of the bracket with screw on it.
3. Push in the bottom clips.
4. Lift up the front of the tray to lock into place.
5. To lower the tray, lift up on the rear of the tray.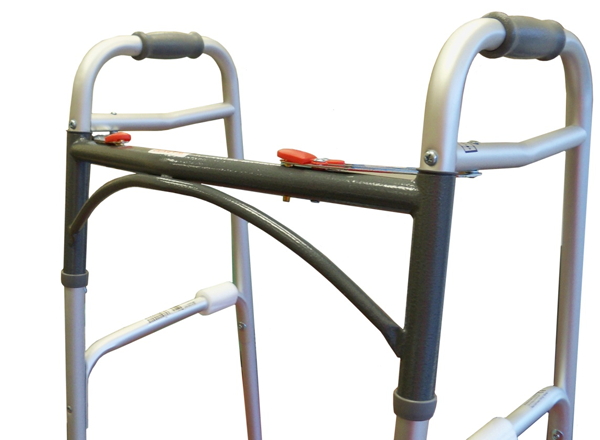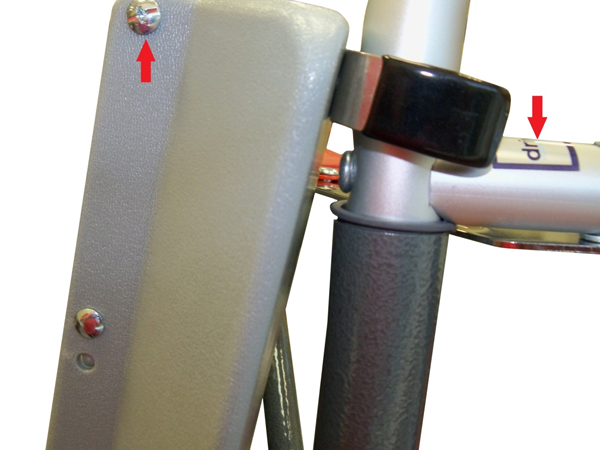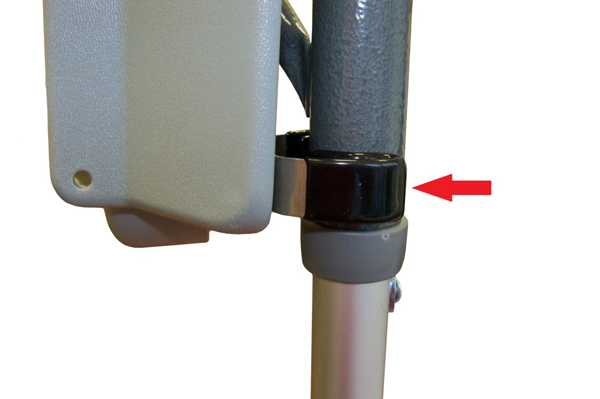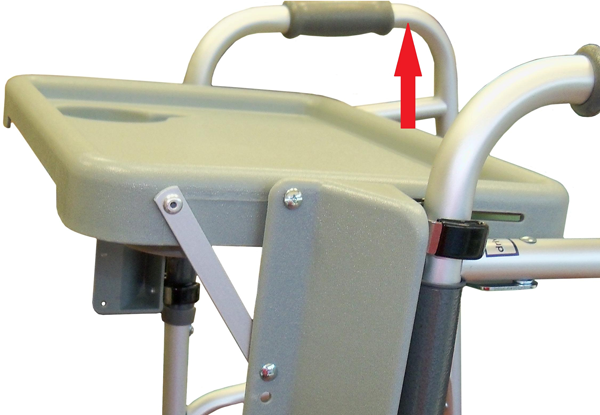 Home