1. Locate the tiller column release lever.
2. Open the tiller release lever.
3. Remove one of the screws on the tiller release lever.
4. Punch out the inner threaded rod. This may require some force. Verify that the 790 is secured before proceeding.
5. Make sure the inner threaded rod does not bind on the locking bolt.
6. To remove the spring, loosen the column locking Allen head screw.
7. Remove the tiller from the steering fork.
8. Continue to loosen this Allen screw until the locking wedge has dropped off.
9. Now the locking release lever can be removed. Install in reverse order.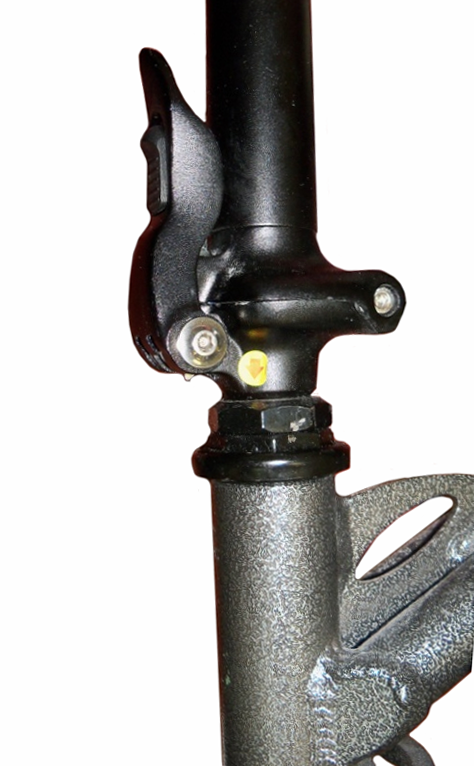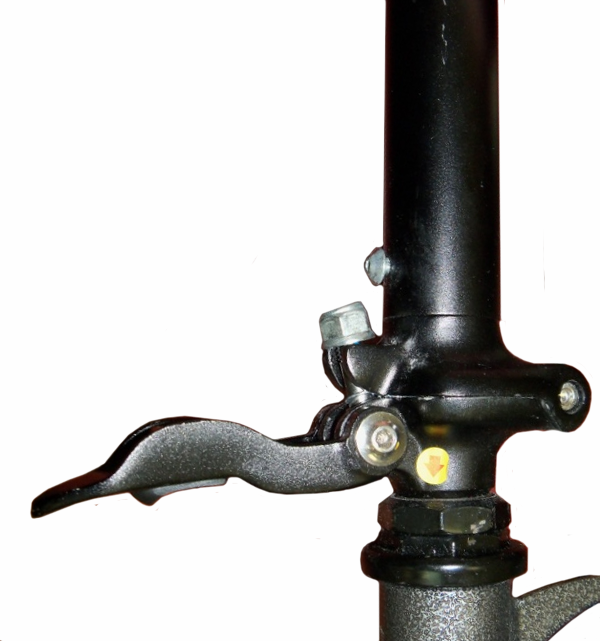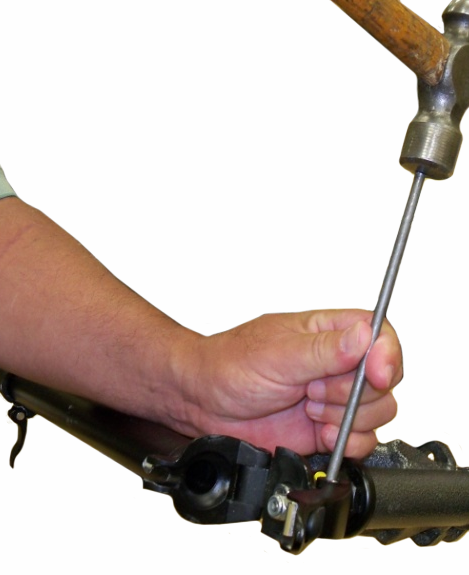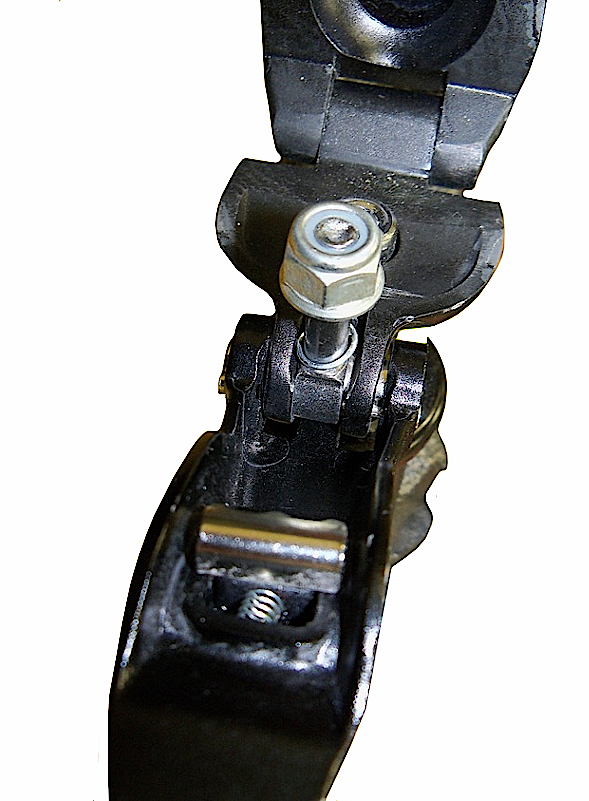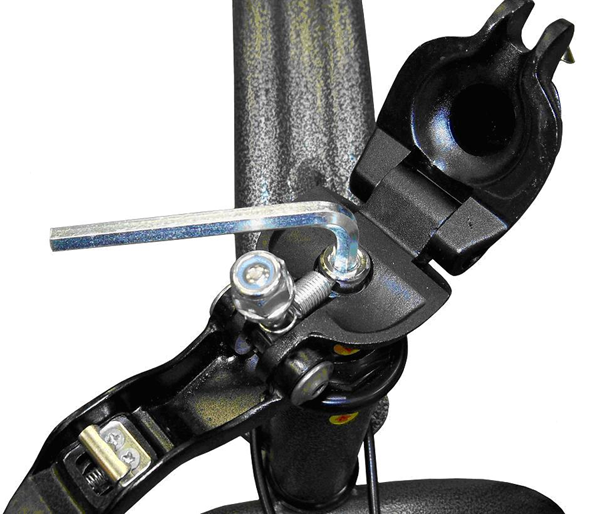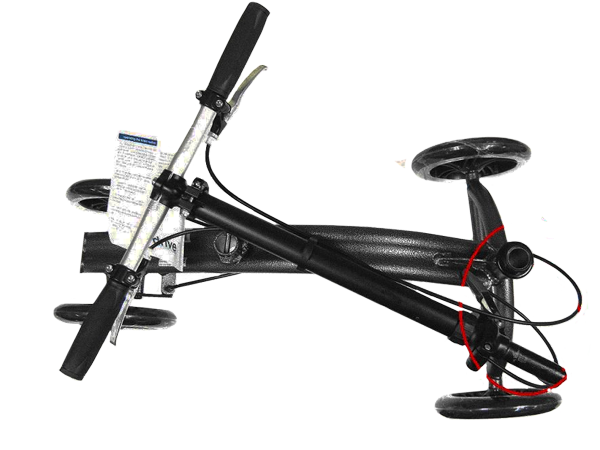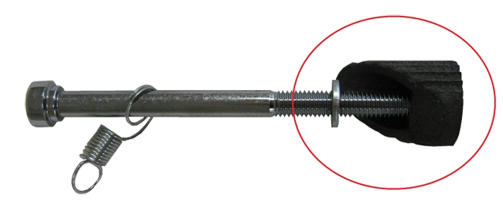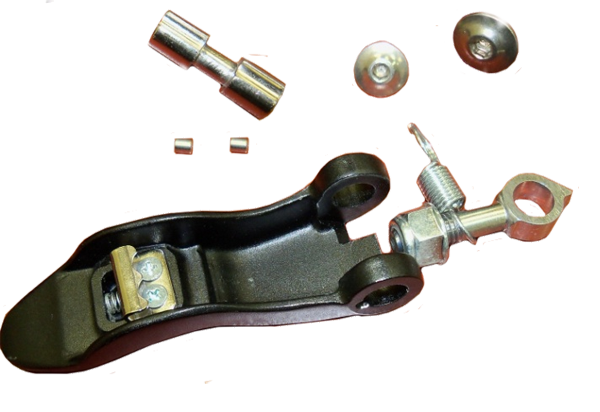 Home