1. Clip the end cover of the cable cover off the cable by the brake.
2. Loosen the cable stop and remove.
3. Remove the boot and spring.
4. Pull the brake cable through the 2 cable guides under the frame of the 790.
5. Remove the cable from the tiller cable clip.
6. Pull the outer cable cover back a few inches.
7. Turn the upper cable adjuster until all the slots align.
8. Swing the cable away from the brake handle and remove.
9. Install in reverse. Refer to the "How To" on adjusting loop brakes.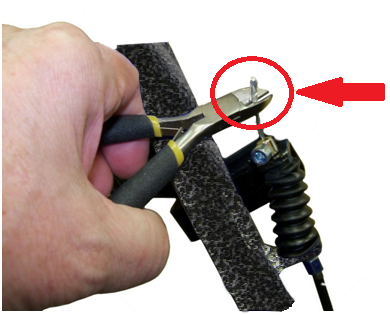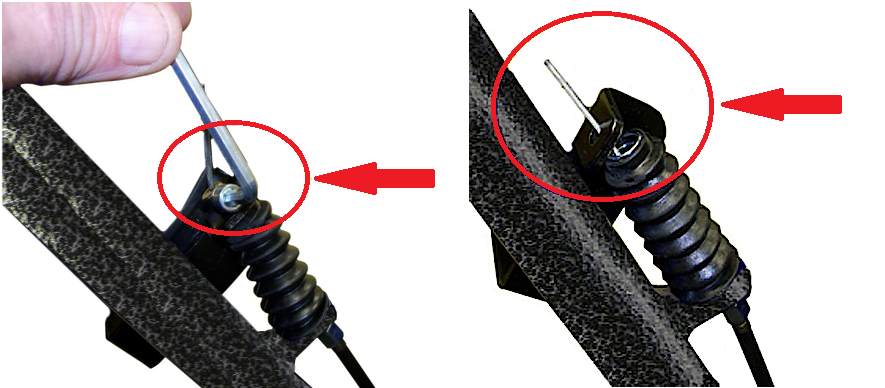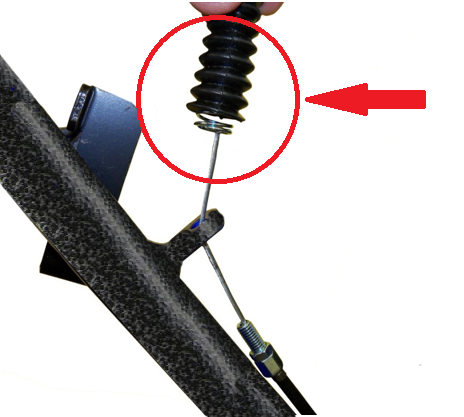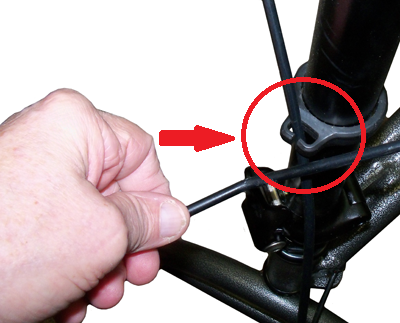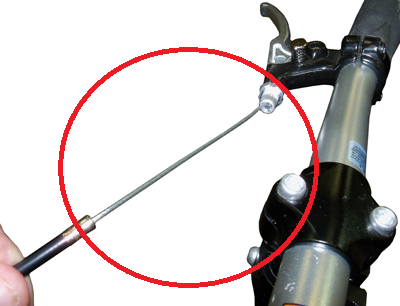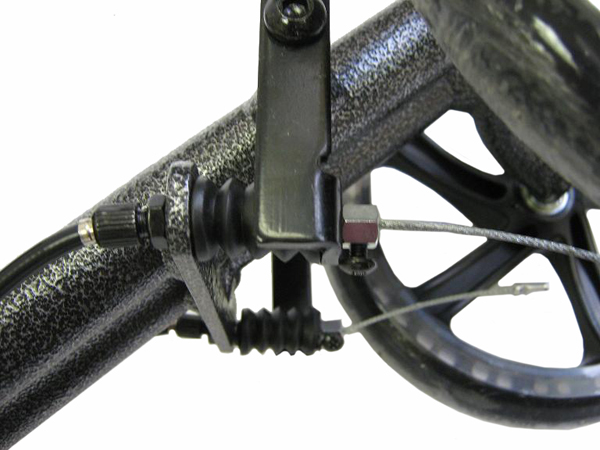 Home