1. STRIP APPROXIMATELY 1" OFF THE BLACK SLEEVE.
2. SET THE CONNECTOR IN A VICE, TAB SIDE UP.
3. GRASP THE BROWN WIRE GENTLY, AND WHILE PUSHING IN, DEPRESS THE METAL TAB WITH A FINE POINTED TOOL.
4. PULL THE WIRE FREE FROM THE CONNECTOR
5. REPEAT STEPS 3 AND 4 FOR THE BLUE WIRE
6. INSERT THE BLUE WIRE IN THE CONNECTOR WHERE THE BROWN CAME OUT OF.
7. NOW INSERT THE BROWN WIRE INTO THE CONNECTOR WHERE THE BLUE WIRE CAME OUT OF.
8. PRY UP AND REMOVE BOTH "F" AND "R" THROTTLE CAPS. INSTALL BOTH CAPS ON THE OPPOSITE SIDES THAT THEY WERE REMOVED FROM.
THE THROTTLE IS NOW REVERSED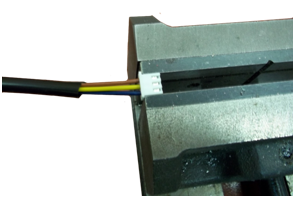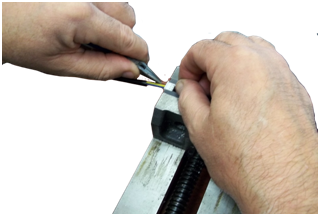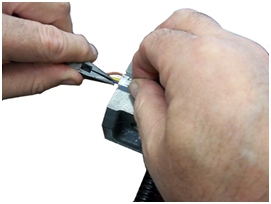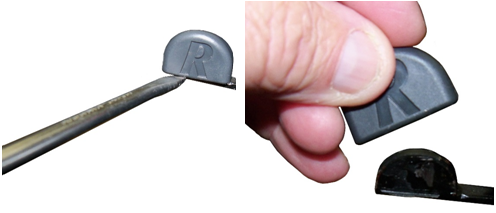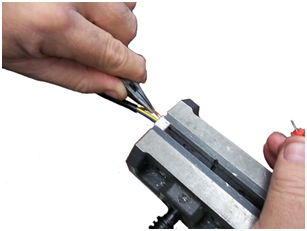 Home