1. Stand Spitfire upright or have the front end hanging over the edge of a workbench. When on a work bench have the battery box in place and the brake engaged.
2. Cut the zip tie holding the light connector to the frame. Disconnect the light from the harness.
3. Using either a Phillips screw driver, a 5/16" ¼" drive socket with an extension or a 5/16" nut drive, remove the 2 screws holding the light to the light bracket. There is no need to use the new light bracket.
4. Remove the light through the front of the bumper shroud. Install in reverse with a new zip tie.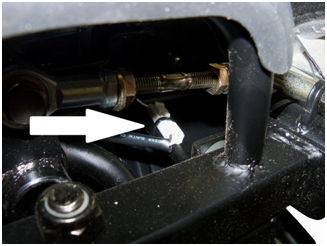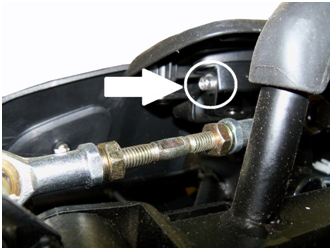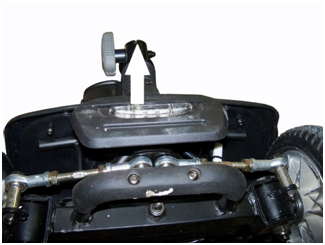 Home